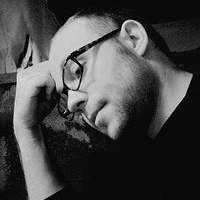 @Bopuc on Twitter
@Bopuc on Instagram
My name is Boris Anthony.
I lived my first 35 years in Montréal, Canada.
In November 2009, I moved to Berlin, Germany, where I currently play the role of
"Head of Experience Architecture" at HERE, Nokia's geospatial and automotive services unit.
Previous to that, I was briefly Design Director
at Dopplr.
I was once Design Director and Architect
of Global Voices Online.
Since 2004, I serve at the pleasure of Joi Ito.
Apologies for the very rough, almost unusable theme currently in use on this weblog. Just haven't had the time…