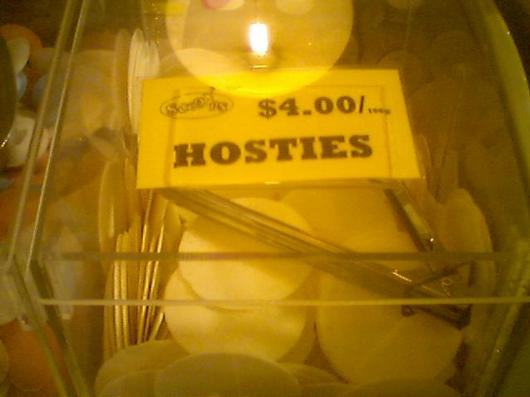 In Quebecois french, swear words mostly draw from the catholic church.
For example, stubbing your toe really badly might insite you to shout out: "osti d'crisse de tabernac!". Which quite literally means "host of christ of tabernacle!"...
o_0
The photo above is of holy host wafers, $4.00 per 100grams.
I bought gummi bears. I <3 gummi bears.
Hi Jesus!