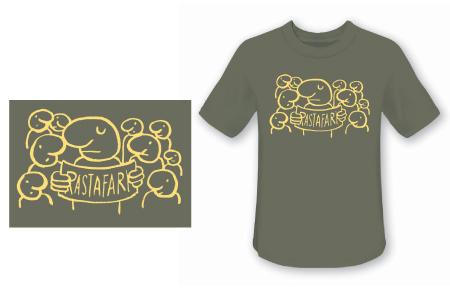 I am wearing this t-shirt by one Geoff McFetridge, at this moment, as a pot of pho bo (vietnamese beef broth) simmers in the kitchen.
Roast onions, garlic and ginger under broiler until burnt. Cover beef bones with water and bring to boil a first time. Pour out and discard water. Put roasted stuff, green onions, carrots and salt on bones and fill pot with fresh water. Simmer.
The bones will go clackity-clack as the broth starts to simmer.
Skim the scum. When done, I pour the stock through a sieve into glass bottles. One bottle affords me three bowls of soup which I usually serve myself with tomoshiraga somen noodles, chopped green onions and a sprinkle of toasted & roasted sesame seeds.
Comfy tee. Yummy soup.