This morning I dreamt of a fire.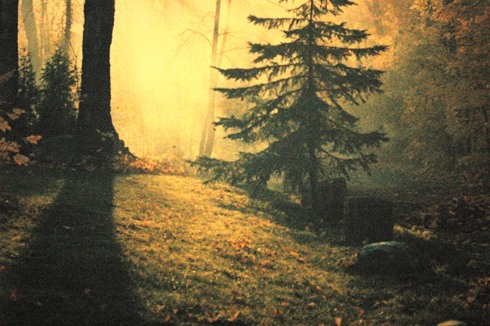 About 12 or 13 years ago, we moved out of my childhood home. The day of the move, I was the first one with all my stuff out, and the first one all moved into the new house. I even had my own moving crew; a group of friends and a pickup truck.
We moved from a huge house, on a wonderful property - 4 1/2 acres, on the western tip of Île Bizard, with forest and waterfront - to a smallish house just on the edge of suburbia. I knew every creaking inch of that old house and every stone and blade of grass on that property. I was a part of it and it of me. I left as quickly as I could that day to not ever let it sink in that it was gone.
Since that day, most of my dreams have taken place in that house. No matter where I was or what was going on in my life, everything was brought back to that house in my dreams.
This morning, it burnt down, in my dreams. It burnt down and I risked my dream life scouring over its entirety trying to save every memory. Until I stopped and thought how futile.
I awoke somehow lighter.
My day rapidly turned somber for unrelated reasons, but I just emailed my mother and sister asking them to come visit me this week sometime and to take whatever memories they may still want before I throw them out or sell them off. They are merely gathering dust here and I do not want them anymore.