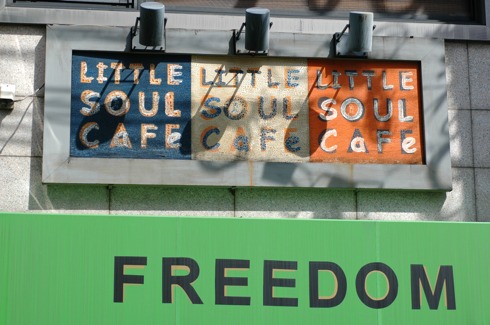 on lies: a necessary and healthy feature of sociality is lying. Lying is a feature, not a bug. The great dream of a utopian society is a system where lies are not necessary; the great nightmare, one where it is not allowed or even possible. That said, realizing you have been lied to, can be... very painful.
Fumi: what do you want to be when you grow up?
Me: I am what I want to be: myself. And I never want to grow up!
(I was very surprised myself to hear these words cross my lips.)
When I am here, strange colors appear in my life. I have bought a pair of socks; deep red. I have bought an umbrella; muted orange. What next?