This morning I received a parcel from Toys'R'Us. It was my copy of ElectroPlankton. What a treat.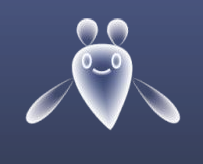 Trying to relax on the couch this evening, I noticed in one of the modes you could turn on a display ("A" button) which indicated the angle at which you had tilted the leaves on the plant which cause the little thingies to bounce around just so and make nice sounds.
I immediately cleaned up my angles. ;)
	\150 /45
	\150 /55
/60
"This would make a great ringtone," thought I.
Plugged the Nintendos DS Lite into the Powerbook, sparked up GarageBand, fiddled and fuddled a bit... et voilà .
To note: most of GarageBand's "Instruments" were syhtesisable based on the input. I guess they are filters? This sounded real mean as "Guitar -> Modern Rock." Imagine if you could get MIDI out of this thing?