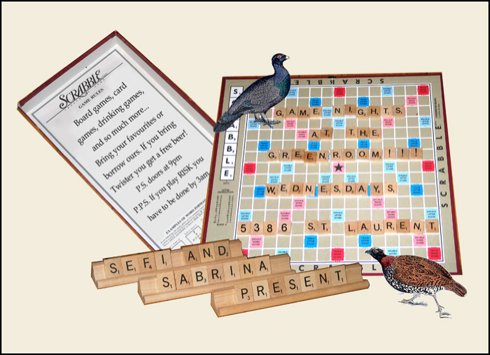 Just received the above in a group email with the subject "Best night of your life". Amazingly it made it past my spam filters. Not that it is spam - I know the senders - just... you know...
The best part is this note:


To be removed from this mailing list, please come to the green room on wednesday and tell us in person.
Love,
Sabrina and Sefi

Yeah right. Sabrina and Sefi are two astonishingly beautiful girls. If you can actually look them in the eyes and ask them to be removed from their mailing list... well... you know...