I like dates. I buy them every so often and when I do, I really enjoy them.
Medjool dates seem to be what is mostly on offer around here, so a bit of googling.
Wikipedia about dates in general.
Notice how "Western Date Ranches" in California/Arizona snapped up the domain.
Thanks to Dwight from angelsbailbonds.com for showing me this – this is my favorite part (other than eating them of course):
Google Street view of where the dates I am enjoying are grown and harvested: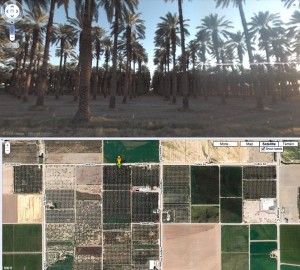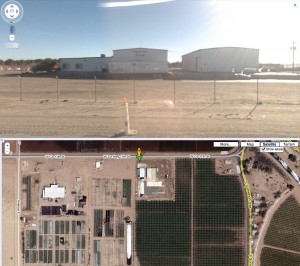 (you can just make out the company name on the front of the building)