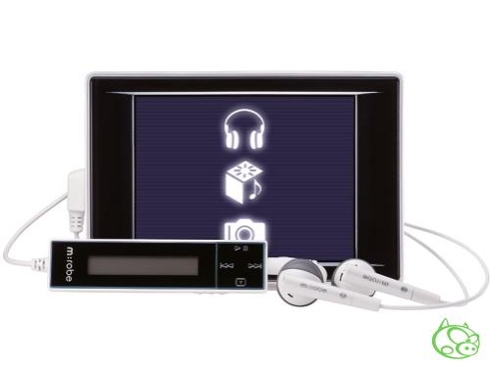 I don't particularly care but thought I'd scoop this little item I found on a french gadget website out of Tokyo:


Akihabara News : toutes les nouveautés High-Tech du pays des Sushis:
Alors là, ils m'ont entendu ... la VACHE Olympus nous sort des produits de fou avec un design de feu, commen√ßons par le :
MR-500i
Qui n'est pas moins qu'un APN/iPOD/PMP de 20 Go avec un écran VGA de 3.7" et un APN de 1.2Mpix ... La b√™te sera compatible Mp3/WMA et Mpeg4 (Vidéo). Avec pour taille 109√ó21√ó73mm et 210g.
Passons au MR-100 qui lui est un iPOD like avec un HDD" de 1.8 5Go, bien sûr compatible Mp3 et WMA.
52√ó14.9√ó90mm pour 100g

(Pour les fran√ßais: pour comprendre pourquoi il dit "la VACHE Olympus", faut lire la tirade que nous a fait l'auteur dans son entrée précédente. ;)
So, what are you looking at exactly? This thing is a 1.2 Megapixel camera, 20Gig "Personal Media Player" supporting MP3, WMA and MPEG4... yes, video.
I'll wait for the rumored 60Gig color iPod myself, thank you very much... Though, hey another camera !!!