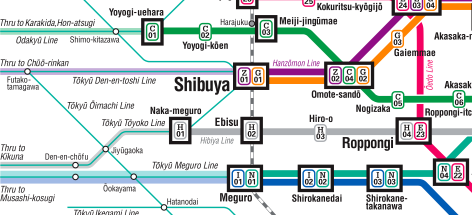 Was just looking at the metro map for Tokyo to see what some of my daily commutes might look like this time around. VERY sweet. Everything within reach.
Direct from Shimo-Kitazawa:
- Harajuku
- Shibuya
- Shinjuku (and from there up to Ushigome Kagurasaka of course ;)
- Akasaka
Within one transfer:
- Jiyugaoka
- Ebisu
- Meguro
Here's approximately the area contained in above Metro Map, in GoogleMaps satellite view.